xGenius
AT.xGenius.61850
Identifies and analyses IEC 61850 GOOSE and SV streams
Provide latency, jitter and frequency statistics about the selected streams
Enables GOOSE and SV filters for custom analysis of IEC 61850 data streams.
AT.xGenius.CAPT
Captures Ethernet and IP traffic in endpoint and pass-through modes
Includes hardware frame time stamping and filtering
Allows synchronization of capture time stamps with external clock input available in the unit
AT.xGenius.IRIGB
Adds IRIG-B clock reference input and output
Supports both IRIG-B balanced and unbalanced interfaces
The new Zeus!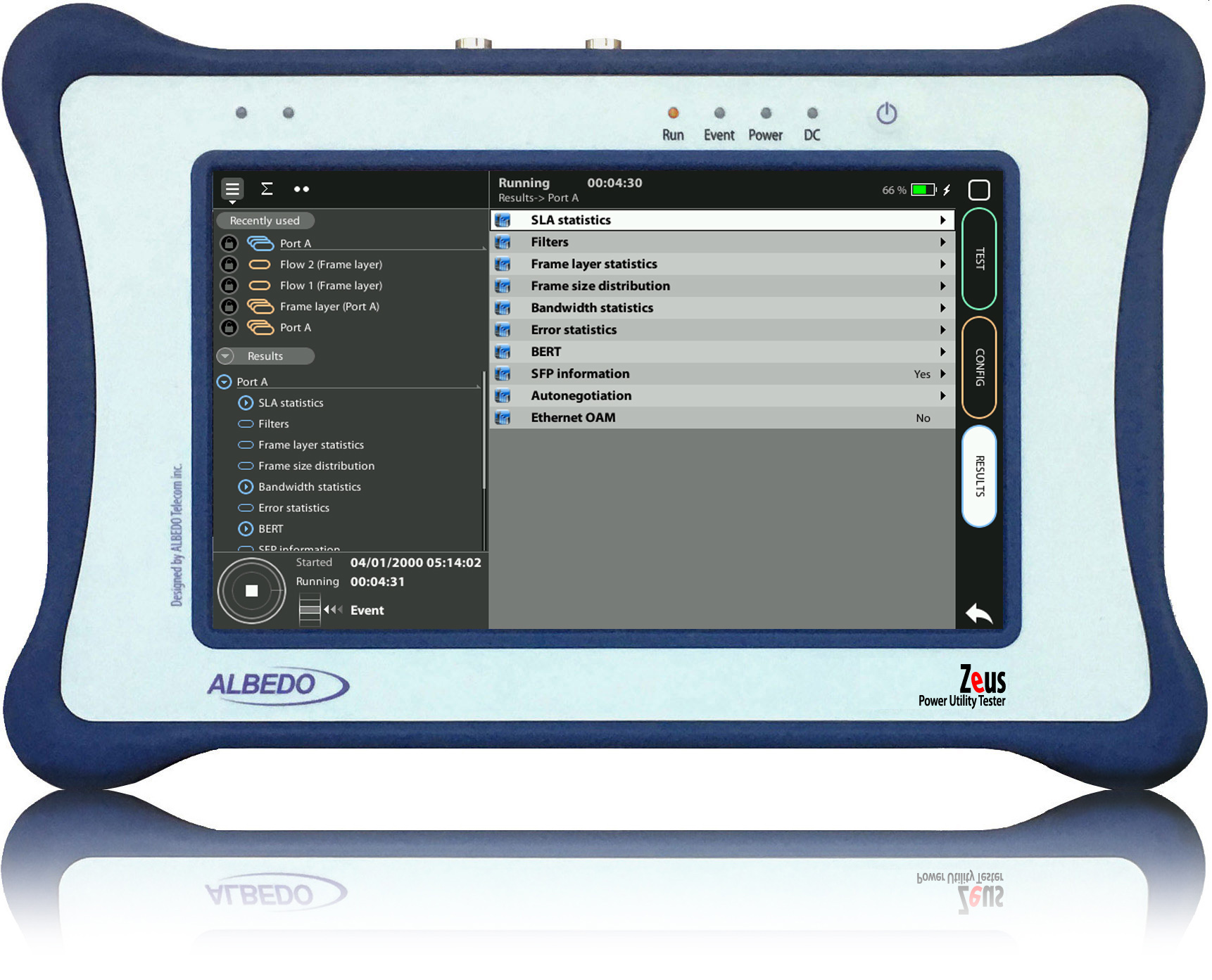 All utility communication in one tester
1 Gb/s Ethernet with built-in GOOSE and SV testing capabilities
Includes traffic capturing for both transmittion and recieving packets
Exports captured results to PCAP and PCAPNG formats
Optional IEEE C37.94, E1/T1 and synchronization capabilities
Includes built-in external clock reference input/output

Native support for IRIG-B, PTP and SyncE
LOOK & FEEL

Dear customer,
ALBEDO Telecom is an global manufacturer dedicated and all-in one solutions that are being used in more than 110 countries all over the world, from Protection, Synchronization, Test & Measurement, Transmission, WAN emulation, SIP trunking and Lawful interception. Our customers are Manufacturers, R&D labs, Universities, Military, Power Utilities, Railways, Mobile and Telecom operators willing to install, analyze or maintain telecom infrastructures supporting critical voice, video and data applications.
Kind Regards,